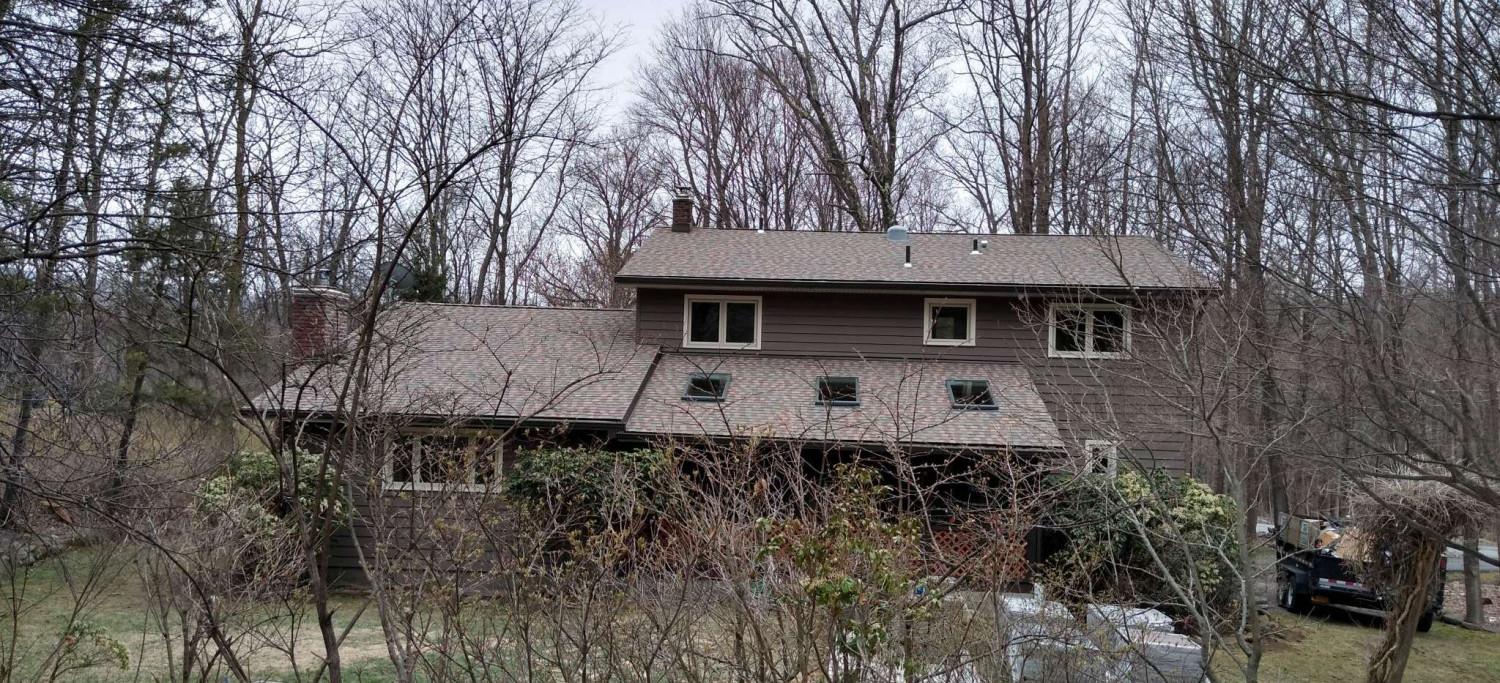 Always arrived on time and ready to start work. They took great care to clean up .each day before they left. Very easy to deal with, all of my questions were answered. They did a great job.
This was by far one of my best experiences hiring a contractor ever! Karem actually answered his cell almost every time I called. Personable, reliable, fair priced and excellent quality of work. I would hire HVHI again in a heartbeat!
These guys did my Roof last week. When they came out they saw my better half collects yard gnomes. Not only did they move them but they also put them back after a meticulous clean up . This type of attention to detail and personal service is what's missing in today's day and age. These guys from the estimate to the clean up were top notch professionals who showed they cared about their workmanship as well as my home. I highly recommend Kareem and his crew to any roofing job you need . Priced very reasonable / easy finance and outstanding workmanship!
First off, I usually do not write reviews for people I hire. Even if a job is well done. I do not believe in giving " at a boys" for just doing their job and what they were hired to do. However, Kareem and his crew pay attention to small details even if the customer fails to point out certain issues. Without my knowing it. I must of had a leak near the chimney flashing causing the sheathing to rot badly. When Angel saw the problem he spent a tremendous amount of time and effort to customize the flashing around the chimney in such a way I am confident it will never leak again. However, its not just this one thing, I could not find a single roofing nail left behind from the old roof. The clean up was impeccable, they even put back an 80 lb cactus back on my deck for me. The price quoted was very fair and reasonable and spot on with estimate. Kareem was a pleasure to work with. You will not be disappointed if you hire Hudson Valley Home Improvements.
Would recommend these roofers to anyone. They were very professional, and did an excellent job. They arrived on time, used quality materials, and completed the job in one day as promised. We got quotes from four professionals, prices all within the same general ballpark, but this contractor was the ONLY one who got up on the roof before discussing the job with us. He told us exactly what he thought the job would require. Very glad we chose to do business with this company. They also took photos of the job each step of the way to show us exactly what they were doing. Exceptional customer service.
Highest recommendations are given for this company. They were professional, prompt and ethical. They replaced three skylights and replaced chimney flashing in one day. They maintained excellent communication throughout the process and would not accept final payment until the work was completed to 100% satisfaction. Thank you Jason and Kareem!
I was extremely impressed, they were very focused on doing a great job.It was a pleasure doing business with Mr.Kareem Cowart. I will hire them again.
Great people. Magnificent work. Finish in time will recommend any time. Thank you for your professionalism.
They replaced my roof and I'm very happy with the quality of the work done and very happy with the price I paid. If you're thinking of replacing your roof and you don't at least get an estimate from them, you are making a big mistake.
They arrived on time, used quality materials, and completed the job in the time I was told. Kareem and his crew were very professional , the house goods great and they cleaned everything before they left. Would recommend these roofers to anyone. Great job at a great price.